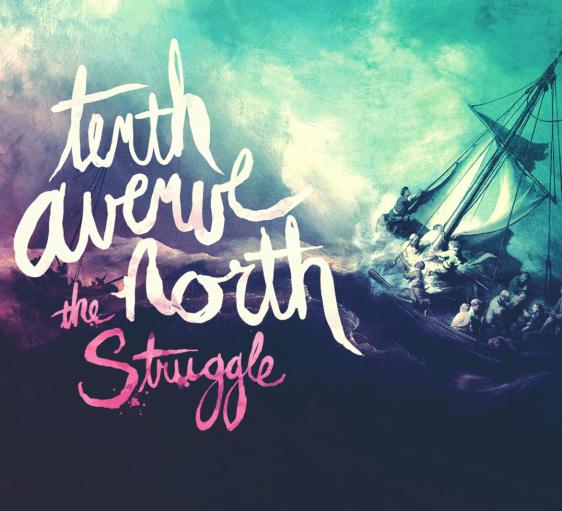 Do you, as a teenager, ever
find yourself saying, "There's
nothing to do around here?!"
Parents, do you hear your
children complaining of boredom
often? Teens, grab your family
and friends and try something
new to cure the boredom bug.
Check out the year-round and
upcoming special event activities
The Struggle Tour featuring
Tenth Avenue North, Audrey
Assad and the Rend Collective
Experiment
Christian rock group Tenth
Avenue North will be performing
at Spanish River Church in Boca
Raton on November 16 along
contemporary Christian artist
and multiple GMA Dove Award
nominee, as well as the Rend
eclectic Christian band from
Ireland. Deluxe tickets are $35
and general admission tickets are
$20. Deluxe ticket includes a pre-
show Q & A session, reserved
commemorative tour laminate,
and a $5 off merchandise coupon
merchandise table. For more
information or to buy tickets, go
to itickets.com and search for the
artist's name or location.
Action Town Florida Family Fun
Center
Action Town Florida is fun
for the whole family. Located in
Hialeah, Action Town Florida
includes attractions such as
paintball, laser tag, bumper cars,
rock wall challenges and mini-
golf. Action Town Florida has the
biggest paintball and laser tag
arenas in Miami and offers
weekly specials and group rates.
More information can be found at
actiontownfl.com or by calling
First Priority Fun Run: Run For
the Gospel
Calling all athletes! Help
benefit First Priority by running
or walking the 5K First Priority
Fun Run, which will be held on
November 3 at Grace Baptist
There is no entry fee for this
event, but participants are
encouraged to raise $100 each.
Get your teammates or family
together to help raise support for
First Priority. The event starts at 9
a.m. For more information, visit
Art Fest Boca 2012
Aspiring teen artists can
draw inspiration from Art Fest
Boca, taking place on November
Amphitheater. The artwork that
is displayed at Art Fest has been
originality and craftsmanship by
a panel of jurors who are experts
in their field, according to the
event's website. You will have the
opportunity to meet the artists
and admire their work, while
sampling fine cuisine and
enjoying live entertainment. For
Young Sisters & Brothers Teen
Program
If you are looking to get
community service hours and are
good with kids, check out the
Young Sisters & Brothers Teen
Program that takes place at the
Jan Moran Collier City Learning
Library in Pompano Beach from
6 to 7 p.m. on Mondays and
Wednesdays. Give homework
help, play fun and interactive
games, do character building
activities and more. For more
information, contact Georgia
FilmScreening and Discussion:
TeenMiami Memoirs
People of all ages are invited
to attend the screening of Teen
Miami Memoirs on December 15
teenagers filmed and conducted
video histories of more than forty
teenagers from the 1940s to the
1990s as part of the Teen Miami
project. During the film screening
and discussion, clips from the
video histories will be shown and
participants will talk about
growing up in South Florida and
the fashion, music and events that
shaped their lives. For more
Crafting Classes
Joann Fabrics offers year-
round sewing, cake decorating,
painting, papercrafting, knitting,
crocheting, quilting and jewelry-
making classes year round at
participating stores. The cost of
inexpensive and, if you sign up to
receive emails or mail from Joann
Fabrics, they often send out
coupons. More information and
store locations can be found at
Surf Lessons
SoBe Surf is Miami's oldest
and most respected surfing
school and offers surfing and
stand-up paddle lessons for all
ages, skill levels and abilities. All
instructors are American Red
Cross lifeguard certified and fully
insured. Most lessons are taught
on South Beach, but SoBe Surf is
willing to work at other locations
based on your needs. Prices
depend on the type of lesson,
number of students and amount
of time; all lesson prices on the
beach in Miami are by suggested
donation. SoBe offers large group
rates as well. More information
can be found at sobesurf.com.
South Florida International Art
Show
Attention, car junkies! The
South Florida International Auto
Show will take place from
November 9-18 at the Miami
Beach Convention Center and
features over 1,000 of the latest
vehicles for the upcoming year!
For more information, visit
South Florida UrbanMinistries
Volunteering
Help spread hope to others
this Thanksgiving by helping
South Florida Urban Ministries
assemble and deliver more than
6,500 meals to families in need on
Thanksgiving Day. Register to
volunteer by November 16 at
"During your teenage years you
have the most free time that you
will ever have during your life."
LOCAL
Good News - Broward Edition
Upcoming Events For Teens: Fall 2012